If you have the Problem, that you can't embed Instagram Post/Feed into your WordPress anymore. The reason for this is a Change from Facebook. Like stated in the INFO Box below (From WordPress.Org). But I found a way, how you can easy get the Instagram Post back into your Blog Post.
INFO: Due to Facebook's decision to close the oEmbed end point for embedding Instagram links, the block will not work anymore after October 24, 2020. Publishers who want to embed Facebook links into their sites will require a developer account and an appid, and provide an authenication token with their call to the endpoint. Facebook Documentation: create an app
Solution: I found a way, how you can include Instagram Post without creating a developer account! You don't need any Plugins for this solution.
Before: Embeded Links are no longer supported.
When you paste a Link from Instagram into your WordPress Editor you will get a window like this. And it says: "Sorry, this content could not be embedded.".
On the Blog Post it does not show the Instagram Post. Instead only the URL.
After: The 5 simple Steps on how to embed Instagram Post into your WordPress, you will see this:
Step 1: Add HTML Block to your WordPress Editor
Step 2: Go to Instagram and Click the 3 dots on the Post you want to embed into WordPress
Step 3: Click Embed
Step 4: Copy HTML Code [Ctrl+C] from Instagram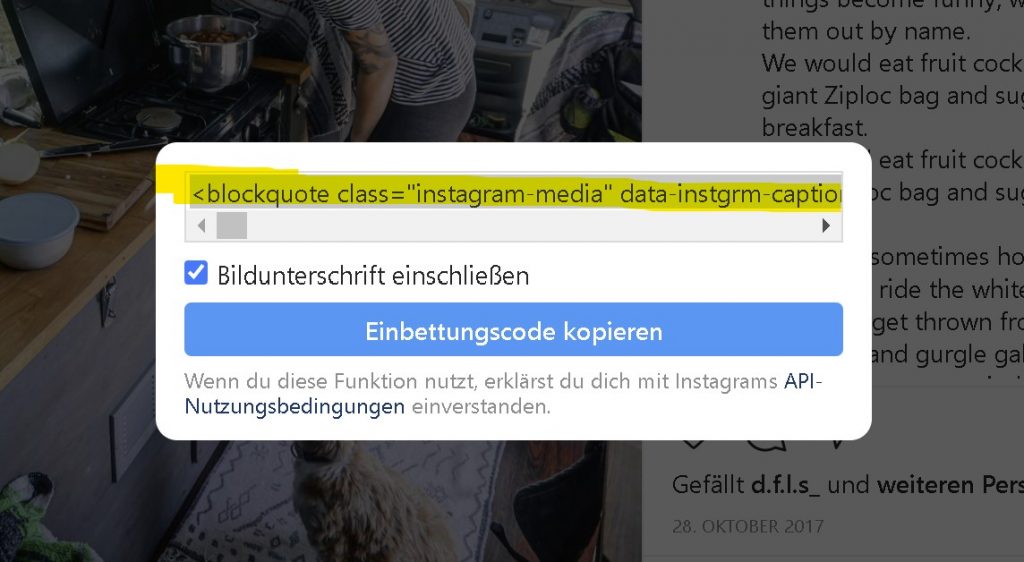 Step 5: Paste the HTML Code into the HTML Block in your WordPress Editor
Done! Now your Instagram Post will be visible in your Blog Post:
If you find this helpful Subscribe to my YouTube Channel: www.YouTube.com/DanielKovacs
Also Read: