In this article i will show you an easy 5 step system to make your Text pop and stand out. Very simply to apply with a great result. All just with Basic Text using DaVinci Resolve for the iPad.
Pro Tip: Make your Videos Cinematic (and save a tone of time) with our Seamless Transition Pack for DaVinci Resolve iPad.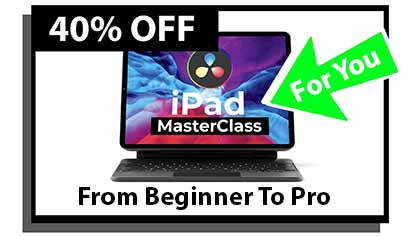 [Video] MAKE TITLES POP EASY ⭐️ DaVinci Resolve iPad
Step 1: Add Basic Text
Go to Titles on the Top and add a Basic Text on Top of your Footage. Go to the inspector and change the size and Text.
Step 2: Add Blur
Go to the Effects and search for "Blur" Drag the Gaussian Blur Effect onto the Clip under the Basic Text.
Step 3: If you like, change the Blur Settings
To increase or decrease change the Horizontal and Vertical sliders in the Inspector under the Effects tab.
Step 4: Change the Composite Mode Opacity to 75%
Go over to the Video Settings Tab in the Inspector and scroll down to the Composite. Change the Opacity here to 75% to make the Text even more pop!
Step 5: Add the Glossy look to the Text.
Select the Basic Text and go into the inspector. Select the Settings field and scroll down to Composite. Here change the Composite Mode to "Overlay". Done! Now your Text really stands out and looks amazing!
BONUS: All DaVinci Resolve iPad Masterclass Students get the Transition Pack for FREE!
You can either get the Transition Pack separate here: Seamless Transition Pack for DaVinci Resolve iPad. Or all of our DaVinci Resolve iPad Packs are a FREE Bonus for the DaVinci Resolve iPad Masterclass Students.
Check It Out here DaVinci Resolve iPad MasterClass: From Beginner To Pro.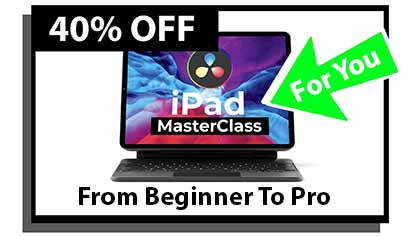 Read Next
• How COPY Color Grade to MULTIPLE Clips in DaVinci Resolve iPad
• DO THIS to make DaVinci Resolve FASTER! (Instead of rage smashing your iPad)
• How To Delete Cache Files in DaVinci Resolve iPad
• How To Color Correct iPhone Footage in DaVinci Resolve iPad
• Easy Sync Audio & Video in DaVinci Resolve iPad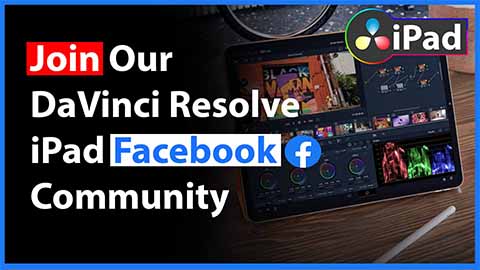 Ciao Daniel 🙂
Follow Me on YouTube, Facebook, and Instagram.
If you found this article helpful, share it.