If you want to become a faster video editor and speed up your workflow, using Templates and Plugins is a great way. Not because you yourself could not created those effects (but some of these are stunning and amazing), no rather you understand how much time it would cost you to create all of these yourself. This is why professional Filmmakers use Plugins and Templates to get a result. Its just easier and faster. So today i show you one of the best Plugin VFX makers out there. I'm talking about Motion VFX!
Pro Tip: Make your Videos Cinematic (and save a tone of time) with our Seamless Transition Pack for DaVinci Resolve iPad.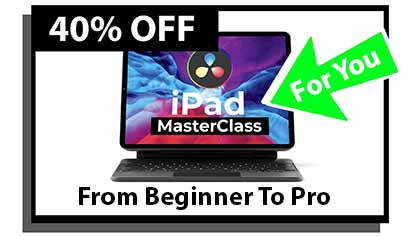 [Video] BEST PLUGINS for DaVinci Resolve on iPad you need to know!
Why MotionVFX ?
MotionVFX has all kinds of different VFX Packs. From different type of Transition Packs, or different style of Film Style. Like Documentary, Cinematic or for YouTuber like myself the mTuber Pack. MotionVFX supports Plugins for Premiere Pro, Final Cut Pro and of cause DaVinci Resolve. But not just that, they even created an App for the iPad to make it easy to use their DaVinci Resolve Packs even with the DaVinci Resolve iPad Version.
How easy it is to Install DaVinci Resolve Plugins using mInstaller.
It is super easy to install the MotionVFX Plugins to your DaVinci Resolve on the iPad using the App called "minstaller".
Just click download on the Packs you got and it will automatically install the Pack for you. After just restart DaVinci Resolve on the iPad and you will find all the Effects in the Effects Tab.
MotionVFX also has Free VFX Packs that you can use
When you browse the Website from MotionVFX you will also find a couple of free Packs that you can use straight away.
Get 30% OFF from Motion VFX
One of the Biggest Names when it comes to Visual Effects and Templates from Transitions Packs to all kind of featured Packs. Even MKBHD the Tech YouTuber has his own Pack. Is MotionVFX. Definitely give it a look and see if you find something that can speed up your workflow. See deals here.
BONUS: Get 40 % OFF Summer Deal from BIGFILMS
If you like Movies and want an easy way to recreate Blockbusters like Marvel Movies? Then the VFX Packs from BIGFILMS is the right place. They make it super easy to Drag & Drop the Visual Effects to your projects! All are already on a Transparent Background. My personal favourite is the Superhero Pack. See the 40% Summer Deals here.
BONUS TWO: All DaVinci Resolve iPad Masterclass Students get the Transition Pack for FREE!
You can either get the Transition Pack separate here: Seamless Transition Pack for DaVinci Resolve iPad. Or all of our DaVinci Resolve iPad Packs are a FREE Bonus for the DaVinci Resolve iPad Masterclass Students.
Check It Out here DaVinci Resolve iPad MasterClass: From Beginner To Pro.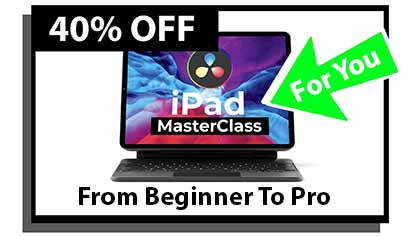 Read Next
• How COPY Color Grade to MULTIPLE Clips in DaVinci Resolve iPad
• DO THIS to make DaVinci Resolve FASTER! (Instead of rage smashing your iPad)
• How To Delete Cache Files in DaVinci Resolve iPad
• How To Color Correct iPhone Footage in DaVinci Resolve iPad
• Easy Sync Audio & Video in DaVinci Resolve iPad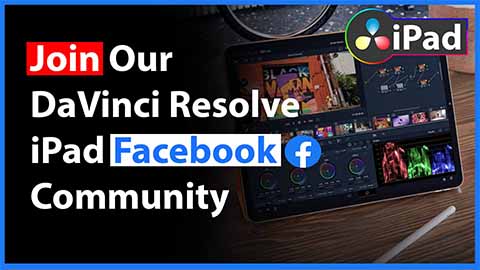 Ciao Daniel 🙂
Follow Me on YouTube, Facebook, and Instagram.
If you found this article helpful, share it.