In this article i will show you, how you can do a Voice Over in DaVinci Resolve for the iPad. Only using the iPad not any other device. Enjoy reading.
Pro Tip: Make your Videos Cinematic (and save a tone of time) with our Seamless Transition Pack for DaVinci Resolve iPad.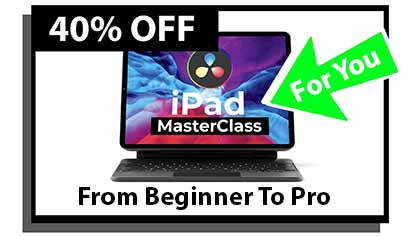 [Video] How To Do a VoiceOver 🎙️ DaVinci Resolve iPad
There is no Mixer in the DaVinci Resolve iPad Version
To do a Voice Over on the Desktop Version of DaVinci Resole you would go to the Fairlight Page. And use the Mixer on the right side. But the Mixer is not working on the iPad Version of DaVinci Resolve.
Pro Tip: If you don't have the Fairlight Page read this article here first on how to unlock all the pages for DaVinci Resolve on the iPad
Maybe in the future this feature will be added. But for now, we don't have it. So we need a workaround.
Voiceover workaround on the iPad
First add a new Audio Track for our Voiceover in the Edit Page. Simply right click on the empty area under the tracks. And chose Add Track "Mono".
For the workaround we will use the built in Stage Manager. Swipe down the control center of your iPad and activate the stage-manager. Now you can make the window smaller by simply drag & drop the corners.
Open the Voice Memo App and bring it next to DaVinci Resolve. The reason we do it this way, it will make our recording easier. Because we can fast swap between the windows and even listen to our DaVinci Timeline while doing the Voice Over.
Start the recording and jump into DaVinci and play the timeline as you like.
How To Save a Voice Memo and bring it into DaVinci Resolve iPad?
After the recording is done. Go back to the voice memo app and stop the recording. On the top you will find the share icon. Sometimes hidden in the three dots. Click share.
You have to save the Voiceover to the Files app with "Save to Files". And import media in the Media Pool of DaVinci Resolve. Drag & Drop the File to the new created Audio Track. Done.
BONUS: All DaVinci Resolve iPad Masterclass Students get the Transition Pack for FREE!
You can either get the Transition Pack separate here: Seamless Transition Pack for DaVinci Resolve iPad. Or all of our DaVinci Resolve iPad Packs are a FREE Bonus for the DaVinci Resolve iPad Masterclass Students.
Check It Out here DaVinci Resolve iPad MasterClass: From Beginner To Pro.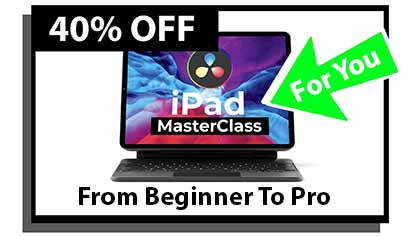 Read Next
• How COPY Color Grade to MULTIPLE Clips in DaVinci Resolve iPad
• DO THIS to make DaVinci Resolve FASTER! (Instead of rage smashing your iPad)
• How To Delete Cache Files in DaVinci Resolve iPad
• How To Color Correct iPhone Footage in DaVinci Resolve iPad
• Easy Sync Audio & Video in DaVinci Resolve iPad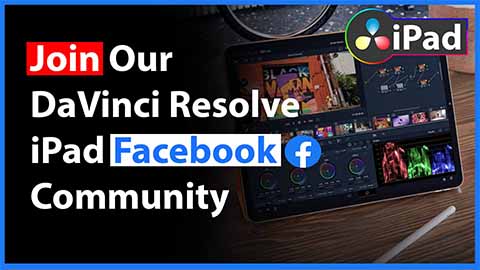 Ciao Daniel 🙂
Follow Me on YouTube, Facebook, and Instagram.
If you found this article helpful, share it.