I found this interesting article here from Yossy Mendelovich. He discovered a Commet from Peter Chamberlain on the Blackmagicdesign Forum. Where he wrote "Allowing these pages to be seen is a bug and it should not have been possible. What an amazing bug to find!" – Check Out the Video i made about this topic in this article.
Pro Tip: Make your Videos Cinematic (and save a tone of time) with our Seamless Transition Pack for DaVinci Resolve iPad.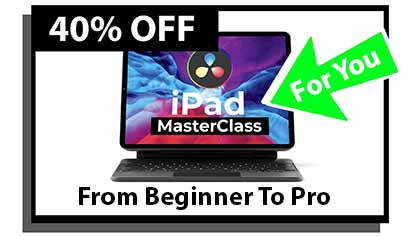 [Video] ALL PAGES JUST A BUG! 🤯 (DaVinci Resolve iPad)
Here is the Post from Peter Chamberlain in the Blackmagic Forum
Here is the Link to the Comment from Peter in the Blackmagicdesign Forum.
Update May 2023: We still have all Pages
It's unlikely that in a future update we don't have these pages anymore. I mean everything is possible. But one of my followers wrote under a YouTube Video that Blackmagic talked public about not taking them away. They will officially release them when these pages are ready. So i can't say with 100% accuracy. Also nobody really knows how long it will take, until we have all Pages officially available.
You can't wait to start editing on a real professional Film editing Software for the iPad?
Then start with DaVinci Resolve the Hollywood pro Editor already for FREE on the iPad. I have a complete MasterClass just for DaVinci Resolve iPad. Check It Out here DaVinci Resolve iPad MasterClass: From Beginner To Pro.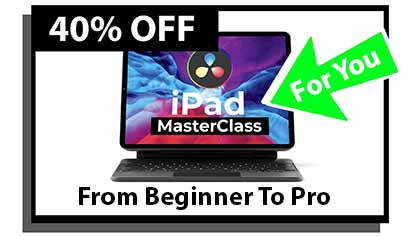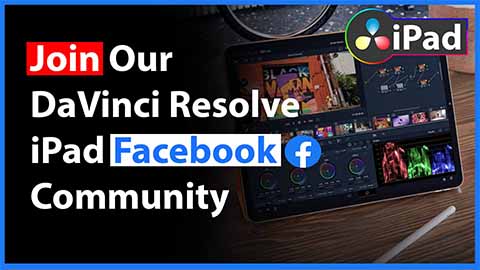 Ciao Daniel 🙂
Follow Me on YouTube, Facebook, and Instagram.
If you found this article helpful, share it.