Welcome to eXlima. We're glad and grateful you're here.
eXlima exists to provide everything you need to know about Blogging. We are honored to help folks at all stages of their journey make progress toward new levels of success. Whether you're an aspiring blogger, or an accomplished one, we're here for you.
We are all about Blogging!
● How to Start a Blog?
● How to make Money with a Blog?
● How to build a Content Strategie that works?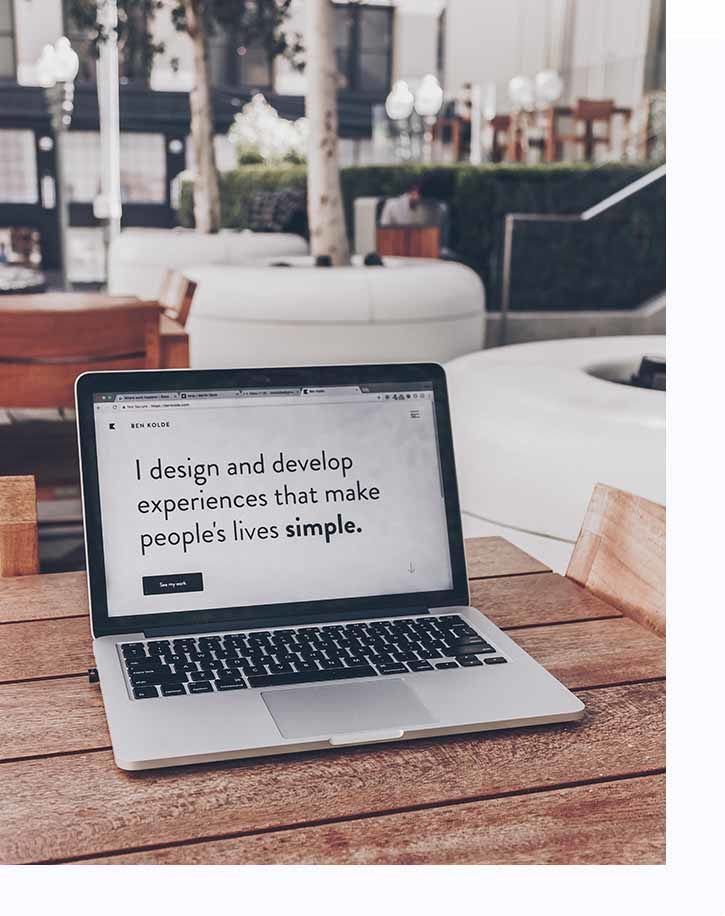 Purpose
Our goal is to help you start your Blog. Either through Consulting, building your website or giving you the tools you need to succeed.
Get a jump start in the Online Business World with our long time experience as Digital Nomads & Bloggers.
How We Work
Today it is possible to work from all over the world, remote. This is the beauty of having your own Digital Business. A Blog is more than just sharing your holiday stories! A Blog can inspire others, solve problems and can make you financial indipendent!
A Blog is one of the best marketing strategies to growth your E-Mail List and Customer Database. Through social media marketing and search results your website will get more traffic. With us, you only have to focus on what really matters = the Content! We set up your Webseite & Brand Identity. All the technical accepts of running your own Blog.
The right people at the right time can make anything possible. 
Daniel Kovacs
Daniel graduated as a mechanical technician in Germany but changed his career after a working holiday in Canada. Today he is on his Plan B Career! In 2016 he founded the German Canada Website "Working Holiday Kanada" and the YouTube Channel "Working Holiday". He spent 2 years in Canada (Working Holiday & Young Professionals), 1 year in New Zealand & 1.5 years in Australia. He worked in all kinds of different jobs (Farm, Hospitality, Assembler, Movie Industry…) He converted 3 Camper Van's by himself and lived 3 years the so called VAN LIFE!
A few facts about Daniel:
● Born in 1986
● Chinese Horoscope: "Tiger"
● Favorite Food "Pizza Peperoni"
● A Coffee Addict & Melbourne ♥ Lover
● Loves Minimalism & Van Life
● Obsessed with Filmmaking & Travel
● Next countries on the list: Spain & Europe
Over 5 years of Design & Blogging experience:
● Together with Julian he also runs the website WorkingHoliday.Blog
Julian Schnippering
After a first holiday in New Zealand in 2015, Julian returned in 2016 for his own working holiday. With more than 10 years in the classic working life, 2016 was the year of change. Starting with one year (364 days) in New Zealand, Julian left the classic career path and has been successfully running his own New Zealand blog ever since. Since 2019 Julian is completely self-employed, travels permanently and explores different countries around the world. His goal is to try out as many Working Holiday countries as possible before the age limit strikes.
A few facts about Julian:
● Born in 1989
● Favorite country New Zealand (at least 1x per year since 2015)
● Big Fan of Van life and the freedom that comes with it
● Loves to film & take photos
● Helps travellers have a great time in New Zealand (and many other countries)
● Next countries on the list Australia & Japan
Over 5 years of Content Creation & Blogging experience:
● Together with Daniel he also runs the website WorkingHoliday.Blog
We invest in superior design and flawless developing. 
Website Design
Logo & Brand identity
Blog Content & Marketing Consulting